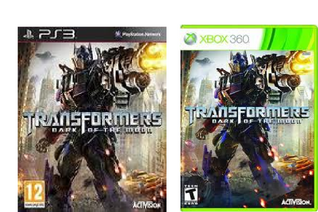 High Moon Productions Paramount Pictures Hasbro Rated By ESRB
The story is about after 3 years with The Fallen destroyed and the Decepticons unleashed a new evil plan. A plan to return Shockwave, Megatron's asassin. Now the Autobots must destroy Shockwave and stop the Decepticons. The Autobots have a new form to defend themselves.
Characters
Edit
Bumblebee
Platforms
Edit
Playstation 3 & X Box 360
Edit
The version of the game features seven chapters: three are Autobot based, three Decepticon based, and the final battle is also Autobot based. The seven chapters are located in different places on Earth, such as South Africa, millitary facilities, and Detroit cityscapes.
Wii & Nintendo 3DS
Edit
The Wii and Nintendo 3DS recieved a special Stealth Force Edition. The game features "Split Screen Mutiplayer Wage of war" for the Nintendo Wii and you can "play the entire game in Stealth Force and weild the power of high intensity weapons in vehicular combat." On the 3DS Stealth Force Edition the entire game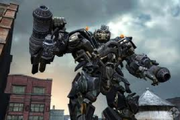 can be played in Stealth Force, and players can weild the power of high intensity weapons in vehicular combat.
Nintendo DS
Edit
The Autobot and Decepticon versions rturn. If this version of the game has been bought at Channel Wide, an original Bumblebee toy will be included with the Autobots version and an original Lockdown toy with the Decepticons version.
Where to Buy
Edit